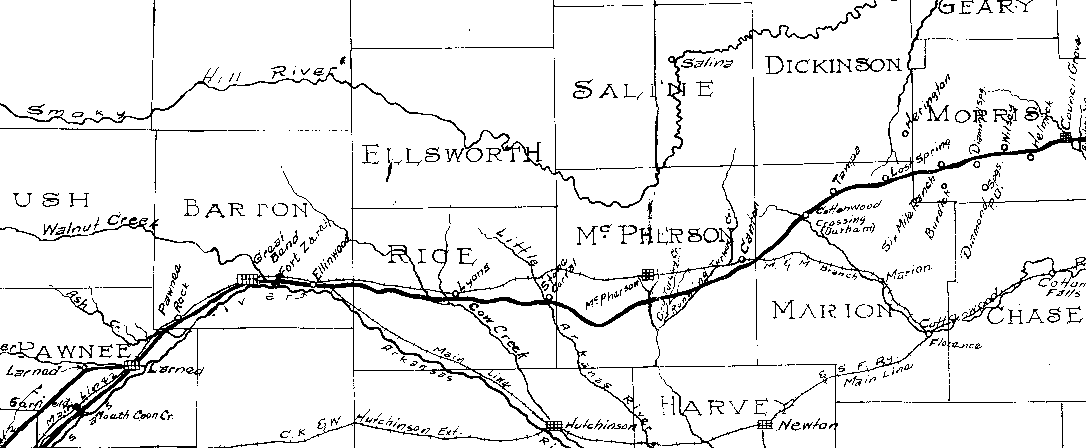 MODERN DAY CONVENIENCES
PLAY, SHOP, STAY in Ellinwood
​
Click on our brochure for all the fun in Ellinwood!
​
Ellinwood is located in Barton County along Highway 56/96, just
north of the Arkansas River on the plains of Central Kansas. It is a
community just over 2,000 people that offers the best of
small-town living and a great place to raise a family or retire in.
Ellinwood is in the flyway of Cheyenne Bottoms Wildlife Area and
Quivira National Wildlife Refuge, serving as anchors on the
Wetlands & Wildlife National Scenic Byway. Both are natural
wetlands that attract nature lovers and hunters. Visit the Kansas
Wetlands Education Center at Cheyenne Bottoms located a short
drive north of Ellinwood.
Local Restaurants provide a variety of homemade food items
along with daily specials. Walk the brick-lined Main Street that is
adorned with Golden Wheat Shocks on the light poles and shop
the various antique stores. Visitors also have the opportunity to
take in a day at the spa, go swimming in the city pool, enjoy a game of golf, or just relax at the City Park. Wolf Pond is also a great stop where you can watch the geese or fishing. RV sites with hookups are available with easy access off the highway.
Ellinwood has award-winning schools and is a safe environment for children. The community boasts award-winning EMS and Fire Department along with a 25-bed Critical Access Hospital and two outstanding living facilities for seniors. Ellinwood has its own electrical power supply, water system, state of the art wastewater treatment facility, recycling center, and compost site.

Ellinwood's most unique attraction is the Ellinwood Underground World. This is a must-see along with a great history lesson. At one time, the Ellinwood tunnels ran through the entire business district. Plan to take a step back to the late 1800s and early 1900s and tour the historic tunnel and spend the night or two in the Historic Wolf Hotel (on the National Historic Register). When touring these underground passageways you will see replicas of businesses including a 19th-century harness shop, barbershop, and bathhouse. Book your tour online today at https://www.historicwolfhotel.com/underground-tours.
​
​